Why Is Changing Your Oil Important?
---
Regularly changing the oil in your vehicle is crucial for maintaining its performance and extending its lifespan. Engine oil lubricates the various components of your car's engine, reducing friction and heat build-up that can cause damage and reduce efficiency. Over time, the oil becomes contaminated with dirt and debris and other particles, causing it to break down and lose it's effectiveness. Failing to change the oil at regular intervals can lead to decreased fuel economy, engine wear and even engine failure. By adhering to a regular oil change schedule, you can ensure that your vehicle runs smoothly, operates efficiently, and remains reliable for years to come. Consult your vehicle's owners manual or a trusted Dueck Certified Service Advisor for guidance on when to change your oil and what type of oil to use.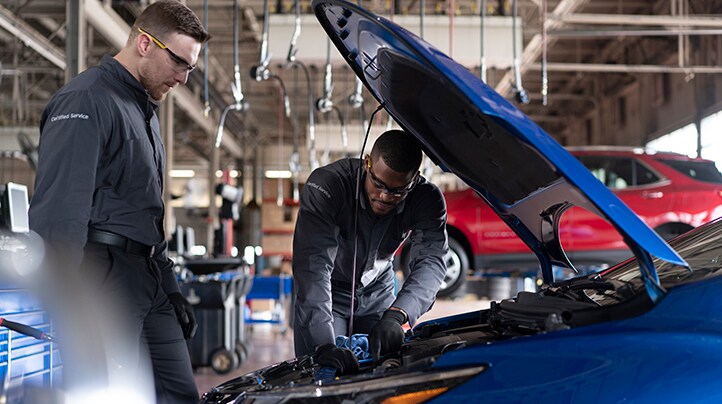 Additionally, changing your oil regularly can also improve your vehicle's overall health and safety. Old and dirty oil can cause harmful deposits to build up in the engine, reducing its performance and potentially leading to engine problems. It can also increase the risk of overheating and other mechanical issues, which can pose a serious safety hazard while driving. Regular oil changes not only ensure the engine is running at it's best, but also provide an opportunity for a mechanic to inspect the vehicle for any other potential issues. By maintaining a regular oil change schedule, you can keep your vehicle in top condition and help prevent costly repairs down the road. Overall, changing your oil may seem like a small maintenance task, but it plays a crucial role in keeping your vehicle running smoothly and safely.

Oil Change Warning Signs
---
Keeping an eye on oil levels and other measures of your engine's oil is critical. Below, you'll find a number of helpful tips to help keep you on top of your vehicle's maintenance needs.
CHANGE ENGINE OIL SOON MESSAGE
---
Most newer vehicle models are equipped with an engine Oil Life Monitoring System (OLS) which takes into account a variety of parameters to determine when an oil and oil filter change is required. When the CHANGE ENGINE OIL SOON message is displayed on Driver Information Center, service is required for your vehicle as soon as possible. If driving under ideal conditions, the Oil Life System might not indicate the need for vehicle service for more than one year. Regardless of the status of OLS, engine oil change and oil filter change must be done at least once a year and the OLS reset. 




If your vehicle isn't equipped with an OLS, consult your Service and Maintenance Schedule contained within your vehicle Owner's Manual for proper change intervals.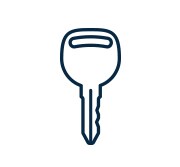 OIL PRESSURE LOW/STOP ENGINE
---
Low engine oil pressure can cause extreme and costly damage to your engine. If this message displays, safety bring your vehicle to a stop and do not attempt to restart until the cause of the drop is diagnosed and corrected. Check the oil level immediately. DO NOT operate the engine with the oil pressure warning light on or an ENGINE OIL LOW ADD OIL message displayed. 
OIL LEAKS
---
One of the most immediate signs of an issue with your oil is noticeable leaks. If you detect a leak, book a service appointment as soon as possible. Catching a problem before becomes a larger issue can help save you time and money.