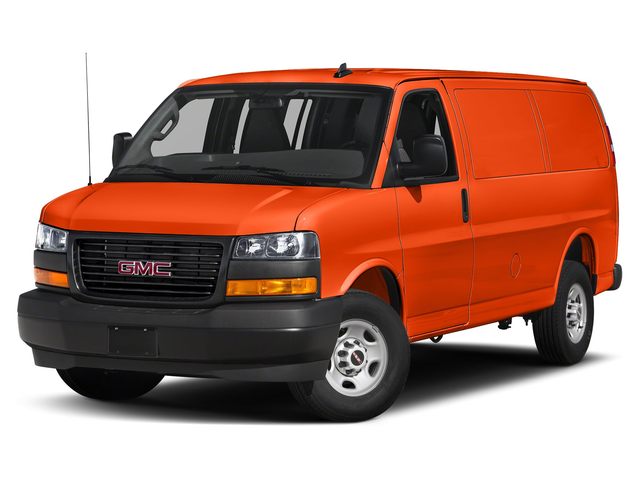 The 2020 GMC Savana 2500 Available now in Downtown Vancouver, British Columbia, at Dueck Downtown
Welcome to Dueck Downtown, your preferred GMC, Buick, Chevrolet, and Cadillac dealership in downtown Vancouver, British Columbia.As the premier dealership serving Vancouver, Richmond, Burnaby, Victoria, and surrounding areas of British Columbia, we're proud to offer the newest vehicles at incredible prices so you can save more. Located at 888 Terminal Avenue, we offer a wide range of new and quality pre-owned vehicles, all available online for you to start your purchase online. If you are in the market for a large van in the Vancouver, BC area, the 2020 GMC Savana 2500 has much to offer, and Dueck Downtown has more to offer you.
The 2020 Savana 2500 Trims
The Savana 2500 is available at a starting MSPR of $39,598 with plenty of options for you to choose from, including power outlets, WiFi hotspot, cruise control tilt-only steering wheel and a two-speaker stereo audio system so you can stay connected while you're commuting. Upgrade options for the 2020 Savana 2500 include but are not limited to, collision warning, lane departure warning, remote locks, carpeted floors, chrome bumpers, and cloth upholstery. Get around downtown Vancouver with GPS, enjoy your favourite tunes with satellite radio, and be aware of your surroundings with the rear-warning system, power seats and mirrors, and more.
Exterior Features
The Savana 2500 offers a single colour exterior paint scheme in white, red or blue. Other options include a sliding side door, a swing-out back door, tinted solar glass and assist side steps. Chrome bumpers available as an additional option.
Interior Features
The Savana 2500 has ample seating for up to 12 passengers, and comfortably. You'll enjoy leather-wrapped steering wheel, bucket front seats, highback seats with neck protection, all to keep you comfortable while you commute through the city and the greater Vancouver area. With removable rear bench seats, you can enjoy greater storage room for all of your equipment and work needs.
Savana 2500 Technology
The 2020 GMC Savana 2500 features the latest tech innovations to help you stay connected. Use the built-in 4G WiFi hotspot to get connected to the internet any time of the day, with a 50-foot range, you can enjoy connectivity even when you step out of the Savana 2500. The Savana 2500 comes equipped standard with GMCApp providing you with peace of mind so you can check up on your vehicle, receive alerts and more.
Savana 2500 Safety
Safety features include but are not limited to forward-collision crash alerts, land-drifting warnings, rear cameras for backing, and rear park assistance. Enjoy the safety and comfort of ABS brakes that come standard on the vehicle providing maximum stopping protection.
Savana 2500 PowerTrains
The 2020 GMC Savanah 2500 comes with the option of three powertrains. One is a diesel system, and the other two are varieties of a V-8 engine providing exceptional performance and capability to haul more.
Savana 2500 Warranty
Your 2020 GMC Savana 2500 is warrantied for three years or 60,000 km from bumper to bumper. All and any parts of the Savana 2500 is covered for repair. The powertrain system is warrantied up to five years or 100,000 km, whichever comes first. Since the powertrain is central to the van's operation, these additional two years of coverage are quite valuable for any owner.
Are you convinced to purchase the GMC Savana 2500 for your needs? If you're in the market for a large passenger van in Vancouver, BC, the GMC Savana 2500 is a great choice for you and is the preferred choice among many business owners. At Dueck Downtown, we're the preferred choice for GMC consumers in Vancouver and the greater Vancouver areas of British Columbia. With a wide selection of new vehicles to choose from, you can browse online at your convenience or contact our friendly product advisors today to learn more.
Make an Inquiry